Zimbabwe is a place of incredible wildlife, vibrant culture and wild national parks. Despite these positive attributes, a combination of recent events and deep-rooted misconceptions has led to worry and uncertainty around travel to Zimbabwe. While some of it may have merit, its unfortunately, standing in the way of a beautiful country fulfilling its potential. (Take a look at OneZimbabwe.org for more)
While politics will always be politics, when you decide to travel to Zimbabwe, you'll be captivated by the level of hospitality, welcoming and overall service of the Zimbabwean people – people who are positive about change and passionate about their country. Tourism acts as an engine for development in a country; it stimulates economic growth, fosters the need for infrastructure, creates jobs and, in Zimbabwe's case, protects wildlife resources for future generations.
As with travelling to any new country, we know there are a few burning questions. Here are the most frequently asked questions when going to Zimbabwe and some helpful tips for your travel. We'll cover safety, currencies and ease of travel:
1. Is it safe to travel to Zimbabwe?
Without a doubt, Zimbabwe remains an extremely safe tourist destination, and the more you support the country, the more you support the people and their journey of the revival of a great nation.
The cities are buzzing with events and functions, celebrating art and culture and equipped with museums, fine dining and craft markets. While it's often hard to show these aspects on a news screen, these cities are continually moving forward and developing.
African Bush Camps and other travel professionals on the ground, will be available to assist you and ensure smooth and convenient travel to safari destinations. We have our own light aircraft company, Safari Logistics, which is an initiative to promote cost-effective travel around Zimbabwe with both road and air access to some of the country's top safari and wildlife areas. This means that our guests can fly into the main Airports – Harare or Victoria Falls and head on directly towards our safari camps.
2. What currencies are accepted in Zimbabwe and do I need to have Zimbabwean Dollars?
Previously, you could hold any currency in the country, but a significant step was taken towards settling the economy has been abolishing multi-currency exchange and reinstating the Zimbabwe dollar.
Reinstating the Zimbabwe Dollar has seen Zimbabwe join almost every other country in the world where local currency is the accepted means of trade.
Some stores, including our African Bush Camps trading posts, have international Visa and Master Card points for purchases in stores. We encourage international visitors to bring and use USD or credit cards.
Where cards cannot be used, travellers are advised to exchange USD cash at the nearest regulated bureau de change.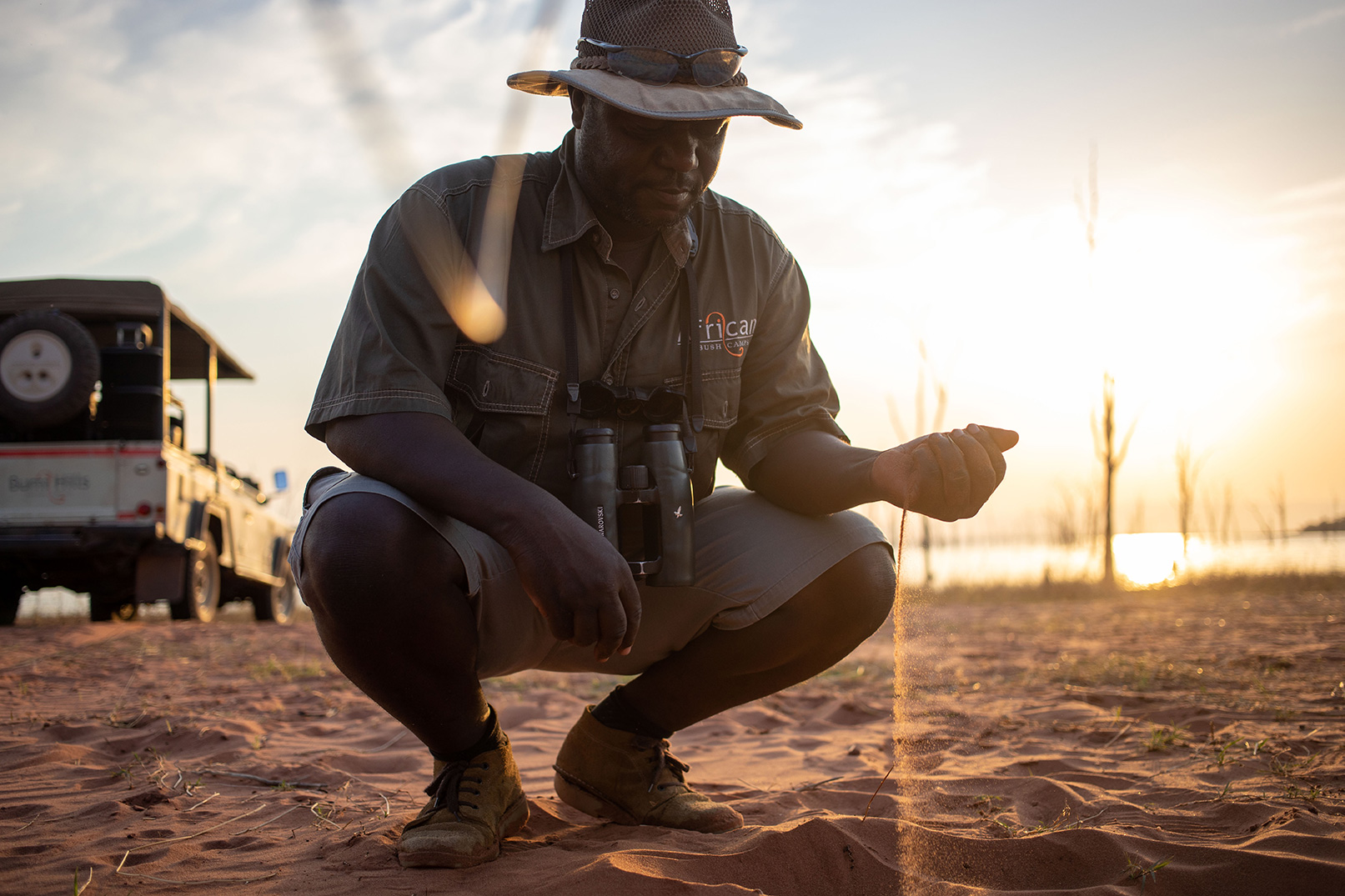 3. Can we use USD to tip the staff?
Tipping is not a commercial transaction, and consequently, visitors are at liberty to tip in the currency they prefer. It becomes the responsibility of the staff member to ensure adherence to the foreign exchange regulations.
In Zimbabwe, it is customary to tip the camp staff. Our rates do not include staff gratuities; tipping is at your own discretion and not compulsory. Our guidelines are USD 15 per person per day for guides and USD 10 per person per day for hosts, and USD 10 per person per day for camp staff.
Please ensure you bring enough cash for tipping as we are unable to accept credit cards for staff gratuities – staff can change USD to Zim Dollar.
4. What about purchases within the camp?
African Bush Camps camp rates include all meals, beverages and standard camp activities. Transfers are all paid for before travel, offering you the ease of mind when travelling so you can just enjoy the holiday you deserve. Credit card facilities accepting international visa cards are available in most camp trading posts. It's recommended to also carry USD cash for tips and for wherever card machines aren't available.
Zimbabwe has never needed your support more than it does today, the wheels of change are in motion, and we are closer to a turn-around more than we have been over the last decade. We look forward to re-building a thriving Zimbabwe together. #OneZimbabwe
Please take a look at our camps available in Zimbabwe here.
If you have any further questions about travelling to Zimbabwe, please don't hesitate to reach out to us on marketing@africanbushcamps.com