The research that goes into planning a safari itinerary to some of the remote, pristine wildlife areas on the African continent can sometimes be an intricate experience. To help you maximise your time on safari we have created a handy 'connecting flight' map. This shows the latest guests can arrive/depart on an international or regional flight into Zimbabwe, Botswana & Zambia. Thankfully as of 1 April 2021, Safari Logistics are resuming scheduled air services, see it here.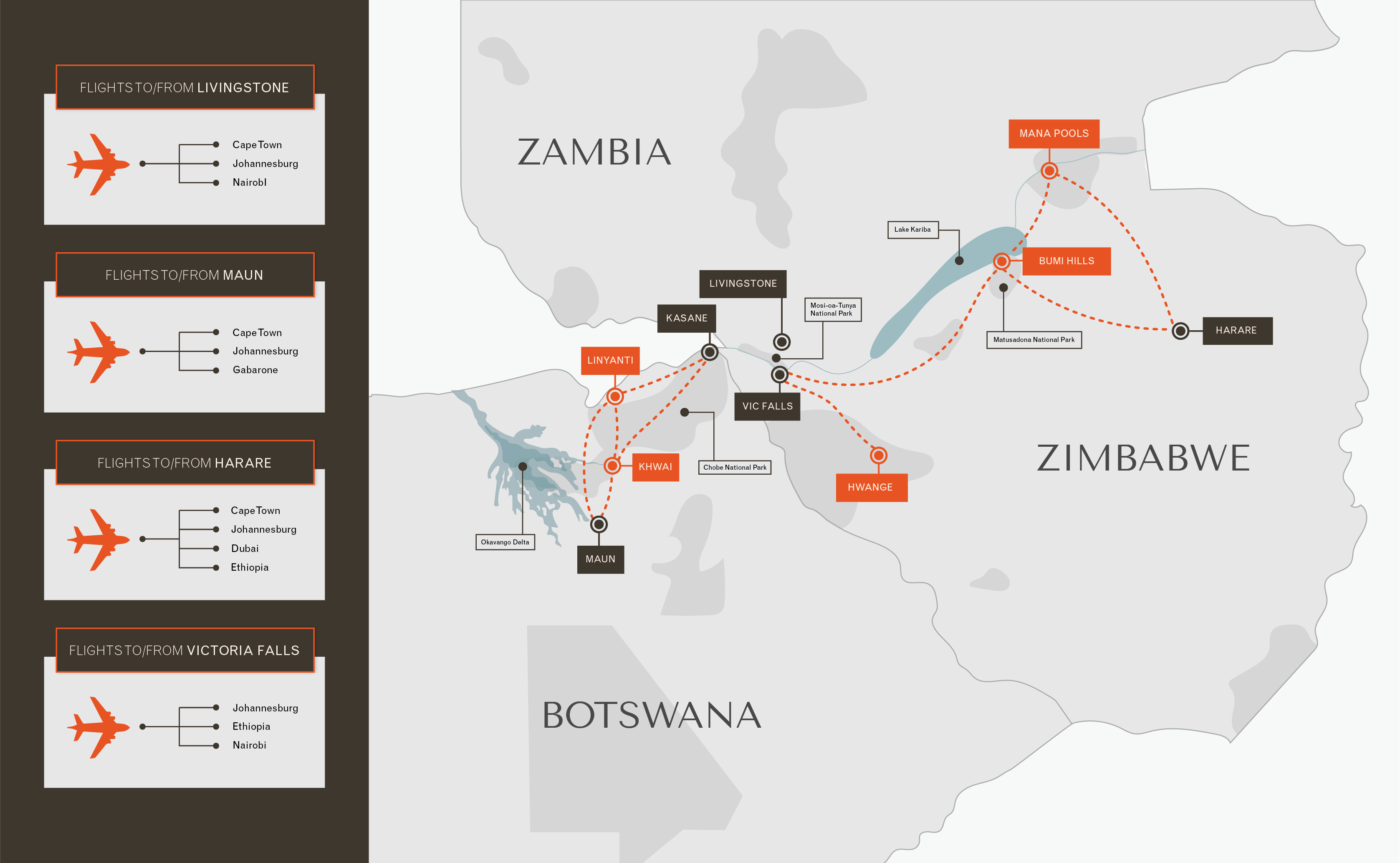 For the latest updates of Flights into countries (updated April 2021), click here.
Note:
Please be aware that this is a rapidly changing environment and the flights mentioned are subject to amendment as and when new information is available, or changes are advised.